You are hereLoch Ore Triathlon
Loch Ore Triathlon
---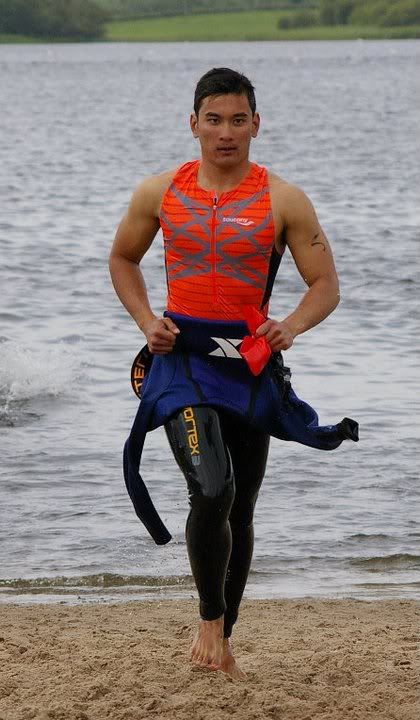 The day started off with a nice weather, as it was raining the day before. Being my first open water swim in a wetsuit (and swimming in cold water), I was rather nervous for the swim section of the race.
There was a strong EUTRI club presence at the race, with Emma being the photographer of the day and several other club members warming up when I arrived with Joe and Angus..
Being used to swimming in a pool with clear visibility and less than 6 people in a lane, I struggled to ensure I was swimming in the right direction, while making sure I was not getting kicked and pushed by other people. The experience of open water swimming is so different.
Soon I was out of the water and at the transition area trying to remove my wetsuit and put on my cycling shoes with my cramped left calf.
The bike course was enjoyable as it was smooth and straight without much steep hills. On return to the course, I got lost at the transition area as the numbers on the rack was on one side of the rack and not the other.
The run route was great, along the trail by the loch. Motivation and encouragement from the other fellow EUtri mates who were running back really spurred me on to run faster! It wasn't long before the finishing line was near and a final sprint to end the race. Overall a nice and well organized race with a great open water swimming experience, looking forward to participate again next year with our fellow EUtri mates!
By Lim Yee Siang