---
Please consult our new website as this is no longer in use!
You could also connect with us via Facebook:
On the morning of the 13th April, my alarm went off, as normal but at a silly time of the morning. Confused, I wondered why it was chirping at me, and then the adrenaline rushed through me as I remembered that it was the day to make my sprint distance debut. Once up and dressed, with my trusty back up team (my parents), we loaded up the car and prepared to drive to Cupar.
Amidst many protests from my mum that it was too early for inspirational music (there's absolutely nothing wrong with a wee bit of rave music at 7am), and "do we really need to hold the banner and shout EUTri?" we eventually got to Cupar.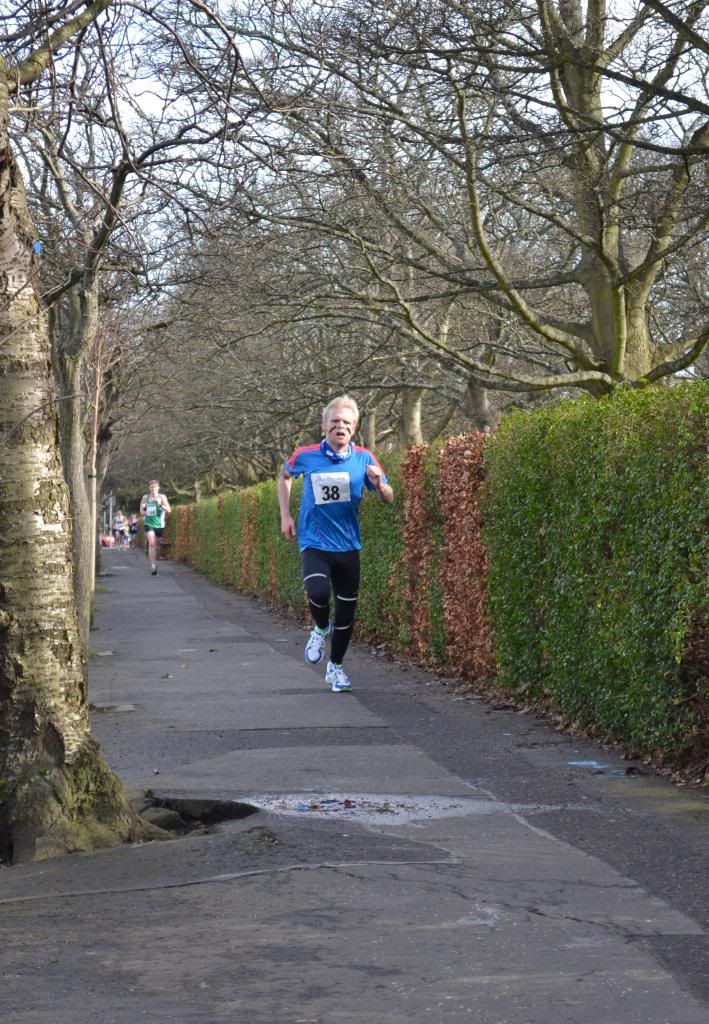 Saturday 8th March marked the date for the annual KB 5 Road Race organised by fellow university club the Hares and Hounds. Figuring that we could give the "proper" runners a run for their money, EUTri was keen to field a strong team. The race offered a good chance to test how winter training was coming along as the road run consisted of a 5 mile route on a good surface with a number of tough uphill sections and some faster flat sections. Vincent had organised a few practise runs in the lead up to the race.
With a 1pm start time we met at the usual Meadows corner and walked up together as a team. We had a good turnout with 9 racing in total plus our own event photographer (thanks Akib). The walk up to Kings Buildings was promising with the weather calm and quite warm for early March.
Last year's Aberdeen Aquathlon was my introduction to the competitive side of EUTri and my first multi-sport race. It felt great to be travelling back without the newbie nerves and with a simple aims - to beat last year's run time and to enjoy a weekend of EUTri socialising.
The event is beginner friendly, the distances are unintimidating - a 400m swim followed by a 5km run, and generally the whole day isn't taken too seriously. With EUTri dominating competitor entries, it is the perfect introductory event for our newest members, many of whom competed for their first time. If any of their experiences reflected mine last year, they surely will have caught the triathlon bug too.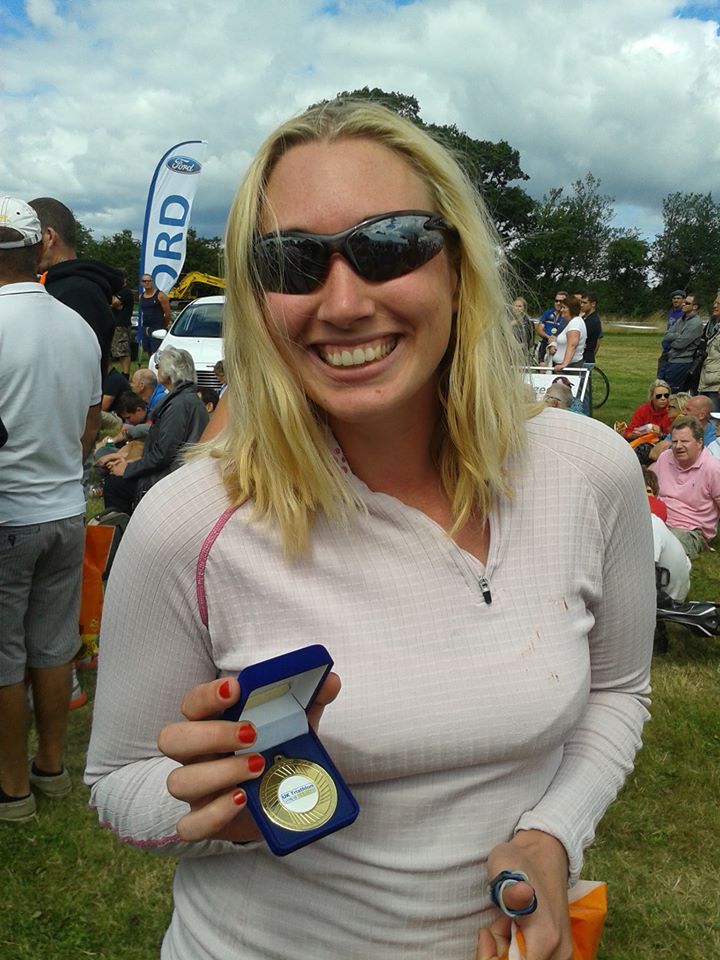 As it was my first ever Olympic distance triathlon (1500m swim, 40km bike, 10km run), you can imagine I was feeling nervous as I prepped the night before race day. But throw in a complete lack of swim training since April, only the occasional run, and having only just got back from holiday, I surprised myself when I decided not to drop out. All I wanted to do was cross the line in one piece.
The race was local to me, so it was nice to be able to set off at a reasonable time for once! The day was a bit overcast as I went to set up transition, feeling apprehensive but starting to get excited too; I hadn't raced all season, so arriving at an event with everyone buzzing, I couldn't help getting caught up in the atmosphere.
Having qualified for the European Championships last summer in the channel at Worthing and trained throughout term in the freezing winter Edinburgh offered up, I had been looking forward to racing in the Mediterranean for a considerable time.
Arriving at Antalya airport the heat immediately hit us and as we waited for our 2 hour transfer to Antalya it was clear the temperature would play a major part in my race. We were staying at the team GB hotel which, although chosen for the athletes, also had a number of regular 'holiday goers' who were keen to take full advantage of the free bar and daily entertainment finishing long into the evening.
EUTri is a club where everyone is welcome, regardless of ability. However for the first time this academic year 2013-2014, we are creating a EUTri performance squad. So if you see yourself as the next Brownlee or Jenkins and want to aim for podium results then this could be for you.
We have space for 3 males and 3 females on the squad, who will receive extra training sessions, above regular club sessions. There will also be target races for the squad.
More information will be available in September, so if you are thinking of trying for the squad here is the selection criteria.
Selection Criteria
Time trials will be held in September/October.
Men: 10min 45sec for 750m swim. 17min 30sec for 5km run.
Women: 11min 30sec for 750m swim. 18min 45sec for 5km run.
Times will be converted into a points system, and if times between people are very similar a cycling time trial will be held.
After the ongoing Winter had wiped out Tranent and many of the early season races, the East Fife Sprint Triathlon at Cupar was one of the first of the season anywhere in Scotland. A combination of illness and injury decimated the EUTRI forces, leaving only a core contingent of Ben, Akib and me to represent Edinburgh at the Universities championship. Although Scottish spring had mercifully arrived in terms of temperatures in double figures, the wind was so great at Appleton tower we struggled to load the bikes properly, not ideal cycling conditions.
A tour bus containing thirty-something EUTriers and a respectable number of sombreros and more Mexican-themed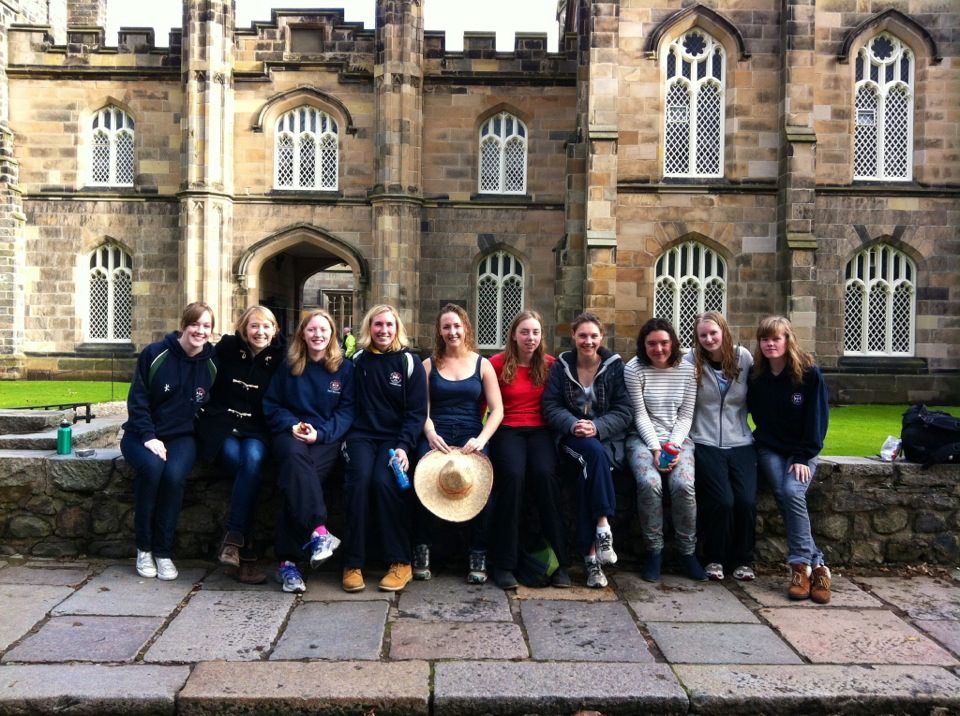 paraphernalia departed from an otherwise abandoned George Square on the morning of Saturday, 20 October 2012. For a fair number of those aboard the bus, myself included, the Aberdeen Aquathlon taking place that afternoon was to be their first endeavour in a multi-sport event, as well as their first race representing EUTri. The more experienced club members' encouragements and willingness to answer the strangest of questions in the weeks prior to the race had left us feeling up to the challenge and ready to conquer the 22 lengths of that 18-metre pool and the following 5k run, consisting of three laps of the university.
One of the best things about being in the triathlon club is that there is never a lack of enthusiastic and energetic people to do stuff with. So when David and Tam suggested a wee cycling holiday around the Isle of Mull it wasn't long before Alice, Rebecca, Tessa and I jumped on the bandwagon to join the adventure. The plan was for three days of relaxing cycling around the pretty west coast island, with lots of food, some drinks and plenty of laughs. It certainly was that, and much more.